09Here at Craft-E-Family, we believe in a lot of things. Two of those things are
Saving you (our customers) money.

Being resourceful and responsible about what we've been given.
As a business owner, it's important to keep our quality high and our prices affordable enough that you keep coming back. We want Craft-E-Family to be the first business you think of when looking for gifts. So how do we hold true to both of those beliefs?
We believe in recycling and upcycling – both for our family and in our business. One of our family values is to be kind to the earth and to animals. It's important to teach our daughter to do the same.  Vegetable scraps and beer brewing grains go across the road to our friends for their chickens – which we in turn get some yummy eggs!  What little paper and plastic items we do have we recycle. We try not to buy many things that come in plastic. If making our own lemonade keeps 52 containers a year out of a landfill, then that is what we do.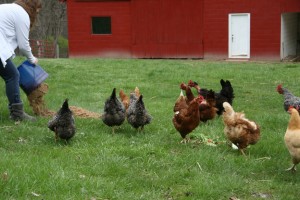 When we built our home, we went with bamboo flooring. We have geothermal heating; wood-burning fireplace inserts which we fuel with trees that have fallen or died on our property; and LED lighting is being incorporated into the house as well. We have energy efficient windows, metal roofing and even our carpeting is made by Flor, which uses recycled material. If we ever get tired of it, we ship it back for them to recycle again!  How awesome is that?!
From grocery bags to milk purchases – we really try to keep in mind that what we do in our home has a larger ecological impact. We even donate our daughter's paper books to her school when she's done with them so more children can benefit from them. E-books would be better, but we're smart, we choose our battles and this isn't one of them.
When it comes to business, we try to be equally as conscious about how we're spending our resources. We're very deliberate about where our materials come from and we're thoughtful about making sure we use those materials to the maximum.
One of the examples of our efforts is our gift-wrap. It's custom and it adds a lot of character to an already personal gift. If they're looking for something flashy – they'll likely wrap it themselves. We use recycled kraft paper and recycled chipboard to make our own boxes. We also use some of the scrap kraft paper for packaging.  Scrap maple from our blocks is then used to make custom gift tags and we tie it all together with all natural hemp twine.
In the shop, all paper, cardboard, metal and plastic are recycled.  Scrap blocks are turned into charcoal for personal use. Blocks with too much grain/mineral lines are donated to local schools and head start programs and sawdust is given away for those needing carbon for composting or given to local farmers that need it for bedding in stalls.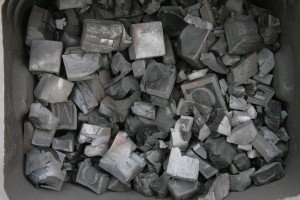 We donate scrap, yet viable materials, to local schools for art class (easel backs, paper -discontinued by us, cork sheets, blocks) and scrap picture frame cutouts are used to make company and personal Christmas ornaments. We are also hoping to make the full switch next month from using padded mailers – to using cardboard boxes.
We love hearing ideas from our customers too, so if you have any ideas as to how we can better use our resources – we're always open to suggestions! Let us know how you try to make a difference through recycling. Maybe we'll adopt some of your ideas too.
Until next time, Keep It Craft-E! And keep it green!