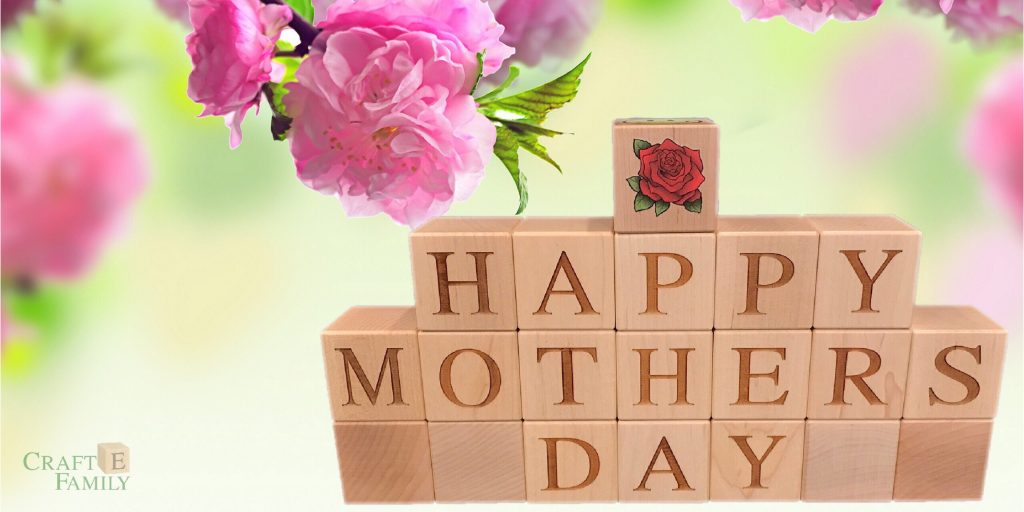 In our opinion, May is one of the most exciting months of the year. Mother's Day is quickly approaching, National Pet Week is the first full week of the month, and school is almost out for summer. Plus, it's finally warm every day and the outside world is lively again! It's the perfect time to enjoy the outdoors with parents, children, and pets.
Sometimes, we often wonder if Mother's Day was strategically placed in the month of May. When moms realize that the school year is almost over, they realize just how quickly their little ones are growing up. Even the new moms, whose children are still so tiny, will see the older kids getting out for summer and will imagine their children among them. It can be stressful and worrisome thinking about their babies growing up. But when we see that dads are ordering moms a Baby Block or our Personalized Block Photo Holder,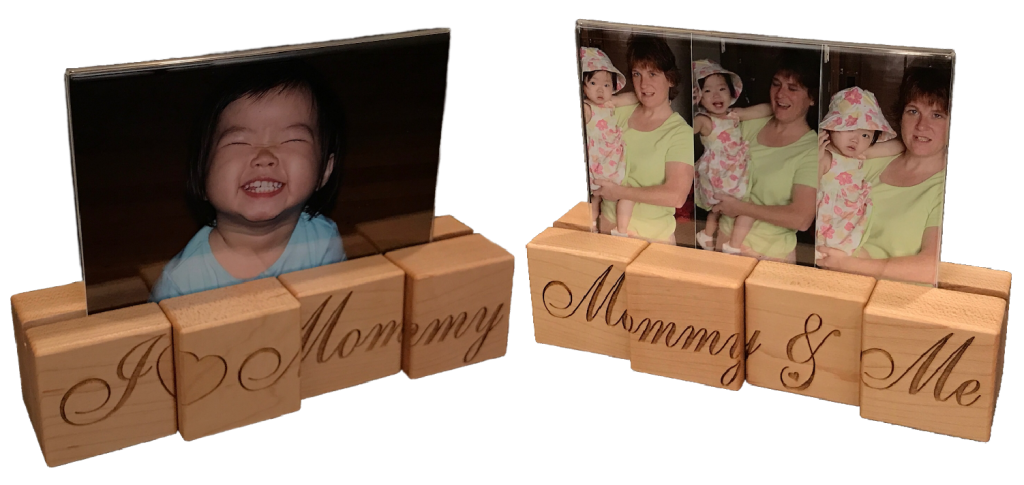 we can't be more excited here at CEF – especially if it's a week or two in advance! We love to see how great dads are, especially when it comes to taking care of moms. They all deserve to know they're appreciated. The Baby Block is perfect for new moms, and for moms that are more familiar with the job, the Personalized Block Photo Holder is great for displaying photos of what moms do best – loving their children. You can have the blocks engraved with "I ♥ Mommy," "Love," or any other phrase to show your appreciation. Then, while we make the frame for you, all you need to do is find the perfect picture. If your mom is a little camera shy or loves to decorate for all occasions, we also have the wonderful Holiday Blocks that spell out Happy Mother's Day, along with 100 other sayings.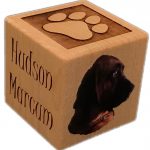 As for the furry ones in our lives,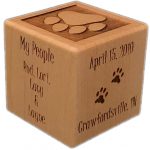 we must remember to cherish them too! We have been running some sample blocks and are so excited to unveil our new Fur Baby Blocks. This block will have an actual picture of your special fur baby on it – all you need to do is email a photo to us. We'll do all the tweaking to make sure your pet still looks just as cuddly when his picture is printed on the block with our color printer. About 20 years ago we did some pet blocks, but we had problems getting images of the breeds we needed when they were not on the American Kennel Club website. However now, we can pu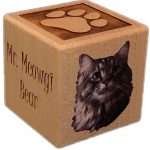 t your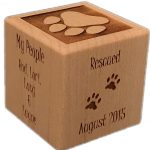 fur baby on it! There are 3 versions: one for rescues, one for pedigree (you know the DOB and where they are from), and one for a memorial. I personally love this block so much that I've already gone through my scrapbooks to find pictures of our previous Dalmatians. Now I can upgrade their blocks from the ones 20 years ago!  PS the samples are my birthday present to my wonderful Sister-In-Law this year!!!  Her kitty and puppy 🙂
Until next time, Keep It Craft E!